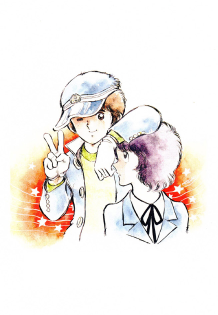 Donations for the Hiatari Ryoukou DVD Project!
Hiatari Ryoukou is 'a baseball-themed romantic comedy that focuses on the relationships of Kishimoto Kasumi, a high school student. When she enters Meijou High School, she moves into her aunt's boarding house, where four boys attending the school are tenants. Despite her steadfast determination to stay loyal to her boyfriend, who is studying abroad, Kasumi finds herself slowly falling in love with one of the boarders, Takasugi Yuusaku'.
We are seeking voluntary donations to help us recoup the costs that went towards this project. There is no set time-limit, so we will be accepting donations indefinitely. Once we have recouped the costs (this information will be removed as an indication), all future donations will go towards DVD projects we have released (such as Tabisuru Nuigurumi) or have planned for the future (Meimon, Chuugakusei)!